Are you sensitive to gender issues ?
Do you dream of a more inclusive world ?
Are you looking to work for women's empowerment ?
Become an intern / volunteer and participate in a mission that makes sense !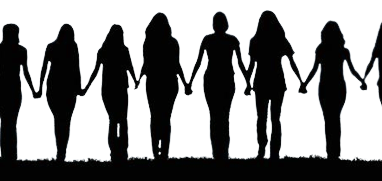 The Women's Institute is a project launched by the NGO EduCARE India which aims to support women empowerment in various fields : entrepreneurship, safe motherhood, digital access ... The birth of the Women's Institute is recent but its history goes back much further than that. Indeed, the institute officially opened its doors on 7 April 2023 but it is the culmination of years of experimental initiatives. After Young Women's Idea, Girls Club, Young Women's Association and Young Women International Institute, the new Women's Institute aims to be more inclusive and meet the needs and demands of all women.
We are currently working on two formats:
. online : Women's Institute website is a platform to acknowledge, educate and empower women to develop confidence and strength in their own capacities –to create better circumstances for themselves, other women and society as a whole. To this end, we provide digital resources to facilitate access to information for all women. It aims to increase women's spiritual, political, social and economic participation both at the personal and community levels.
. offline : Women's Institute aims to empower and educate women to gain the skills and knowledge that will allow them to make informed and educated decisions as well as providing them with greater tools and resources to overcome obstacles in their life. By offering courses, we want to strengthen their ability to make decisions and have greater control over their personal circumstances. Through a combination of education, skill learning and rights based programs; Women's Institute facilitates women's ability to self-empower, lead and demand social change for gender equity.
It is under the banner of the NGO Educare India, that this project was born. EduCARE India is a grassroots NGO working towards the localisation of the United Nations Sustainable Development Goals (SDGs). Currently, the organization's work focuses on the Kangra district of Himachal Pradesh, India, and is based on community mobilization, engagement and empowerment. The vision promoted by Educare India is that every human being is a capable, confident and responsible global citizen. EduCARE envisions a world where all people have the opportunity and capacity to direct social, environmental and economic resources towards sustainable outcomes that improve individual lives, the community and the natural environments in which we live.
This volunteer-internship program has been developed with dual purpose of providing a qualitative and affordable cross-cultural internship opportunity to university students / young professionals from around the world who wish to gain experience and explore their own leadership potential in grass-root level sustainable development and community empowerment work, while contributing to the organisational mission.
Women's Institute agenda
For the next few months / years, these are the main objectives of Women's Institute :
. To share resources, knowledges and articles on the Women's Institute website and to develop our advocacy work on various medias
. To create partnership, to build a network by establishing partnerships with governmental and non-governmental organizations
. To focus on the institute side by offering face-to-face courses, certificates studies and diplomas
. To multiply events organization such as group activities, meetings or workshops at grassroots level
. To settle in ultra-local scale by setting up Self Help Groups ( SHG ) and local associations
. To create a women help line to cover victims needs and mental recovery
. To develop employment opportunities for women by giving them keys for self-employment, microfinance and entrepreneurship
. To mobilize passionate and interested volunteers and interns
. To participate in policy and decision making in National and International Organisations and have a say in policies building
Interns responsibilities
/ research : conduct research both through online resources and in the field in order to become familiar with the situation of women in northern India and to draw inspiration from existing models of women empowerment
/ develop strategies to support local women in various sectors (farming or non-farming) and to offer them employment opportunities
/ reporting work : writing articles and reports on the various events and projects of the Women's Institute, creating digital presentations
/ event : to organize events and workshops to promote the Women's Institute's actions to the people of Kangra District, governmental and non-governmental organizations at a local level
/ to meet with local stakeholders to promote the values and actions of the Women's Institute and to mobilize local actors in a rural context
/ to meet local women in order to analyze their needs and the main problems they face, to observe their life habits and traditions in order to contextualize the projects in the real world
/ project manager : lead a micro-scale development project or be part of a team managing a micro-scale rural community ( sustainable development project )
/ communication : external communication on social media, online marketing
What profile are we looking for ?
situation: university students, recent graduates, young professionals
experience : no specific experience on women empowerment topics or NGO fields required
. master the office pack as well as digital tools ( design creator, website creator ...)
. show entrepreneurial spirit and personal leadership
. be autonomous in your work, know how to manage a mission with little guidance
. adapt easily to all types of environment and good team spirit - ability to work with different profiles -
. be sensitive to gender issues, have an interest in women's empowerment
. to have some basic knowledge/ideas about the obstacles faced by women in their daily lives and in their professional lives
. prepare a professional project related to social work, gender issues, development, international solidarity ...
. excellent writing and communication skills in English
. planning and organizational skills
. having a strong desire to learn, to get out of your comfort zone and to discover a new culture

Accommodation and logistic information

We provide safe and affordable accommodation, academic/technical mentorship support, internet connected workplace, mobile sim card on an incentivised charges. Food and accommodation is included and is provided / managed in our volunteer-intern hostel or is available with our local family home-stay.
We subsidize some part of expenses of this internship, but the rest of the internship expenses are required to be financed by the applicants either by their own-selves or through bursary / scholarships. The program fee for various facilities and services includes - admin expenses, sponsorship, public liability undertaking, legal outsource support, training and certifications, local resource support, mobile SIM card with internet data, workplace boarding and lodging / accommodation and cooked meals:
1-month: $810 US; 2-months: $1080 US; 3-months: $1350 US;
4-months: $1560 US; 5-months: $1770 US; 6-months: $ 1980 US;
The program fee does NOT include
> Indian visa application fee payable at the Indian Embassy in the applicant's home country (average cost $130),
> overseas travel insurance (if not part of your existing insurance, then it may cost extra around $120 onwards).
> Flight (average cost for return flight from EU and UK = $550; and USA / Canada = $850 onward
> In case of a specialized lab based supervised academic research, it would cost an additional 450$ or above research lab support fee depending on nature of equipment and reagents to be used.
Testimony
"As a French student in the field of political and social sciences, I am very sensitive to gender issues and to the different discriminations suffered by women, especially in the field of employment. This internship allowed me to familiarize myself with the real needs of women by going directly to meet them. I was very free to manage my project, to build the foundations of the women's institute and the associated website. This experience has given me a lot in terms of discovering my own leadership but above all my ability to make decisions and take action. The coordinator of the ngo is still present to decide on the guidelines of the project and gave me precious support in my reflection while pushing me to think bigger.
If you want to do an internship that really makes sense, don't hesitate to apply!" Salomé.D
You will soon find all our current projects here ...