_________ Education, Skills, Entrepreneurship _________
" Educate a man, you educate an individual,
Educate a woman, you educate an entire nation"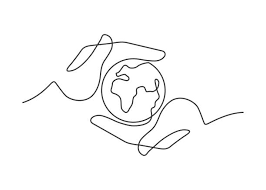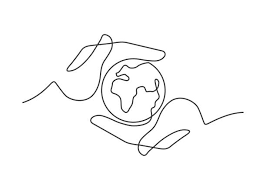 We are currently living in a world in which women are often relegated to subordinate roles, their voices are supposedly less valuable and their ideas are less considered. But it is humanity as a whole that is undermined when women are absent from the decision-making process as half of intelligence and capacity is left out.
We are convinced that to shape the world of tomorrow, all human beings must become stakeholders of change. They are capable, you are capable, we are capable together, to become the actors of a new, safer and inclusive world.
Women must be at the heart of this process. We believe in confident women who are able to open up the boundaries of possibility to become the women they dream of being.
You are the designer of your own life, now it's up to you to go for the opportunities!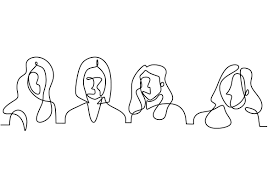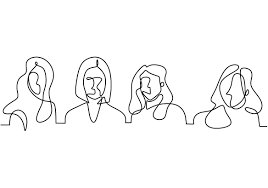 Leadership leads to empowerment. Every woman is an individual capable of doing great things. Every idea that they carry within them deserves to be heard and considered. We want to accompany young women in the discovery of their own leadership so that they become the designer of their lives and be the change they want to see in the world
→connect women and ideas :
Community leads empowerment. Working together is the key to shaping something big and sustainable. We want to support exchanges between women to facilitate collective intelligence but also to inspire their colleagues. One drop of water alone can only go so far, but when it works with a multitude of other drops of water, they form the river of progress to the ocean of renewal.
→ offer tools to empower and become free:
Knowledges and skills lead to empowerment. All women have knowledge and skills that are useful for the well-being of the community, it is important to preserve these traditional practices. We also want to provide them with learning tools so that they can become financially and materially emancipated and build their own opinion. Learning leads to empowerment of one person but knowledge shared is power multiplied.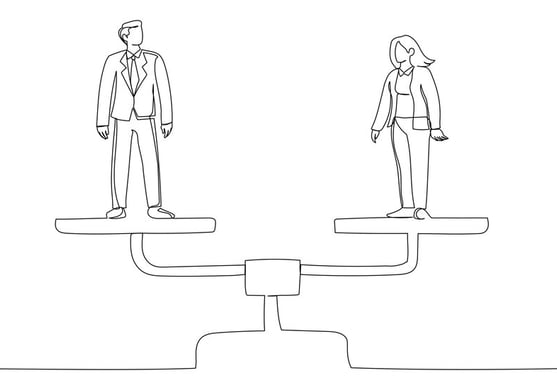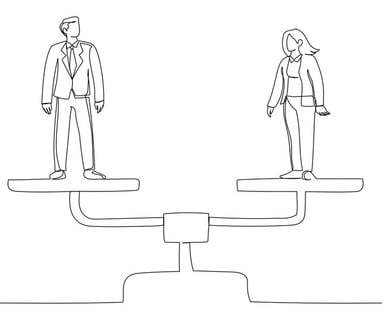 . to promote digital for all, as reported by UNWomen through the theme of the International Women's Day of 2023 : the access to digital for all women ( new technologies, numerical tools etc )
. to promote the 5th Sustainable Development Goal of UN : Achieve gender equality and empower all women and girls
. to work for a more inclusive and safer world for women
. to put an end to discrimination against women and to promote equity
. to make available resources on various topics, for all interested people ( health, education, sexual education, driving, micro finance, self employment etc )
. to encourage people sharing their knowledges, experiences, ideas, challenges or solutions
There are as many ways of self-empowerment as there are women. Each has her own desires and wishes and defines freedom or happiness differently. The Women's Institute is concerned with the fate of all these women, from the ambitious to the businesswomen, but also the housewives, the teachers, the engineers ... and not forgetting the idealists and the workers. We act for all these women, whatever their aspirations :
/ Bringing livelihood and safety to their family /
The family is the central nucleus of India's social organization, the family protects and supports, it allows each individual to grow up and become the stakeholders of tomorrow.
Women are the pillars of the family, most often they are the ones who stay at home to look after the household, take care of the children and elderly members but also ensure the follow-up of family ties. The role of these women is essential and must be considered and protected.
Our role here is to listen to the needs of these women who make the choice to prioritize their immediate family. It is not because they stay at home that they are invisible, they are there with needs, demands and ideas. Access to information can be difficult, yet knowledge is power and can enable them to improve their daily welfare and that of their families.
/ Working to improve their personal life /
For some women, the role of housewife does not suit them, they need more to fully develop their lives. We are here to support their hopes, dreams and aspirations. Each woman should be able to choose her own destiny and her own place in the world.
Because they only have one life, women have the right to focus on themselves and explore their skills or passions.
Our role here is to provide them with the necessary tools to empower themselves and become the designers of their lives. Whatever their dreams, every woman is capable and has the power to decide and act. We are simply there to show them the direction to take, they alone must make the path to freedom.
/ Having a positive impact on the world /
Finally, other women are becoming aware of the world's issues and want to have a positive impact around them. They want to take part in the vision of a sustainable and equal world. Today we are facing changes that affect everyone, climate change, air and water contamination, natural disasters ... Women are still underrepresented in the decision-making process while they are themselves more vulnerable to these new risks.
Our role here, for these women who dream of something bigger than themselves, is to support their leadership and create together projects that work for the global good.
Our aim is "Think global, act local". Indeed, nowadays the major global challenges know no borders and require a collective response, everyone is affected, everyone must act. This global response must start at the local level, where everyone can be a stakeholder and work on their own scale for a better world. Women who want to be a pillar of this change must be supported.